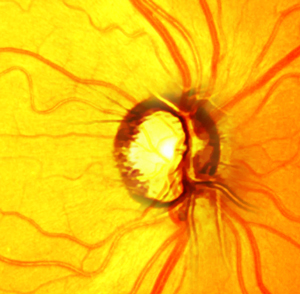 What is Heidelberg retinal tomography?
Heidelberg retinal tomography (HRT) is a computerized diagnostic procedure used to generate 3D images of the optic nerve and retina. HRT focuses a special laser beam at varying depths of the optic nerve and uses these images to create a detailed 3D image.
HRT is most commonly used in the diagnosis of glaucoma (optic nerve damage). It detects the severity of cupping – damage that is characterized by the formation of a cup-like structure at the beginning of the optic nerve. It also diagnoses retinopathies such as age-related macular degeneration (deterioration of the center of the retina) and diabetic retinopathy (a complication of diabetes that causes the damage of retina and loss of vision).
Related Topics